Ok so after getting out of the military a year ago and getting settled into this civilian world, I am going to start the rebuild and restoration on my truck. Now only being 24 and a government employee, funds will be short so the build will be slow, but i will eventually get it done. I chose the name because 1) their will be a lot of blue moon consumed will getting this truck built 2)every once in a blue moon will i have money and time to get to work on it.
Im starting with a 1970 C10 stepside that my step-dad picked up from a city auction for 500 bucks some 15 years ago. we did a cheap budget rebuild back then but not its time to do it right since he has passed, i wanna build it in his memory.
It has the 350 4 bolt, auto tranny, everything basically stock besides headers, carb, and 24 inch cherry bombs on the dual exhaust.
Plans:
Frame off restoration
new suspesnion all around (we cut original springs with torch)
4/6 drop
gas tank relocate
POR 15 all the underside
replace the wood bed
40/60 split seat out of a newer silverado
shaved firewall
454 BBC (i currently have my uncle on the hunt for one)
power steering
new paint
As far as rust i have an amazing base to work with...the only rust I have really found is in the bed on the backside and the dirver side panels. and a little rust under the cab, easy fix, plus i need ot weld in new floor pans.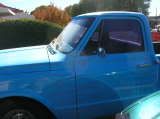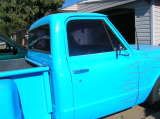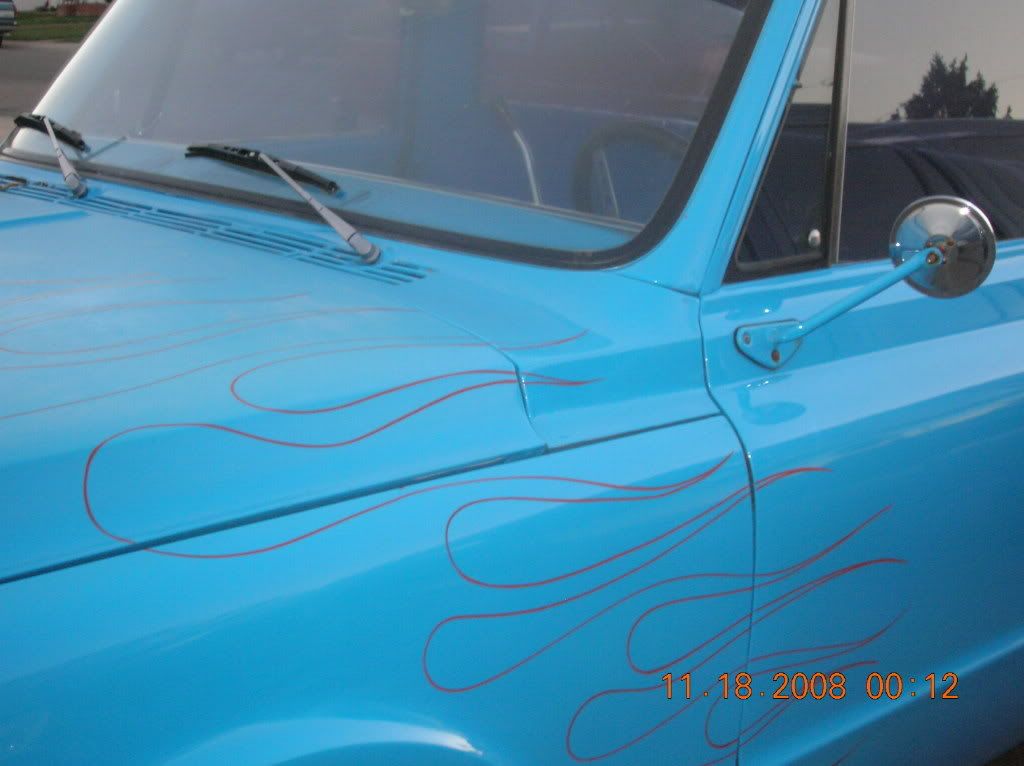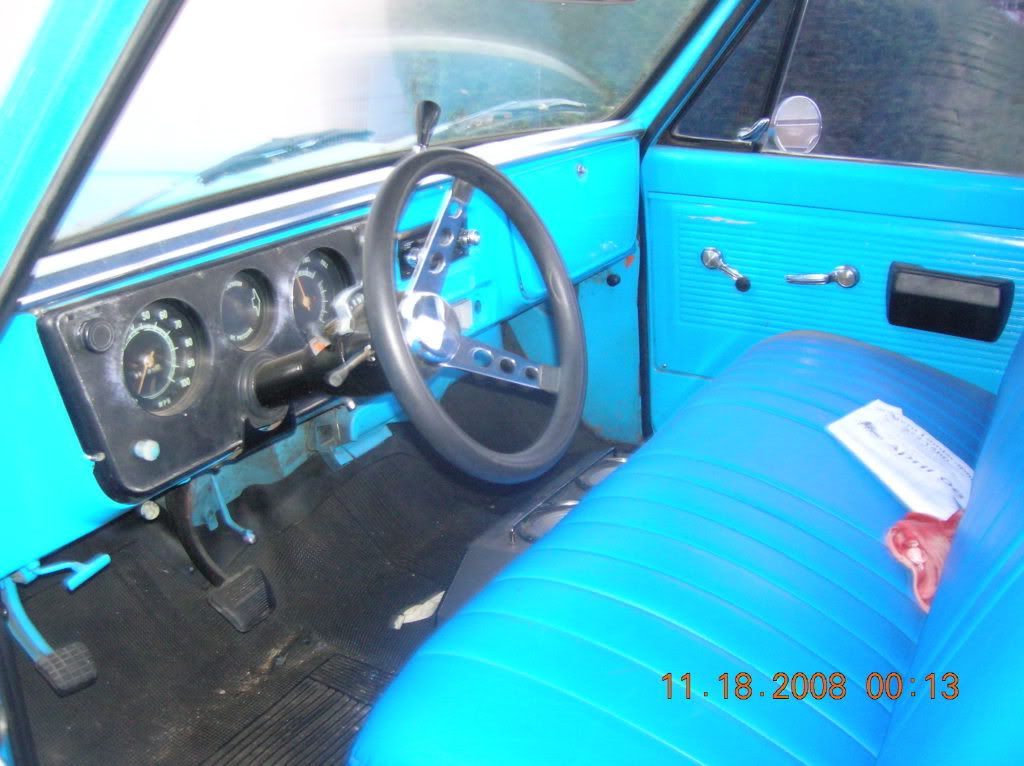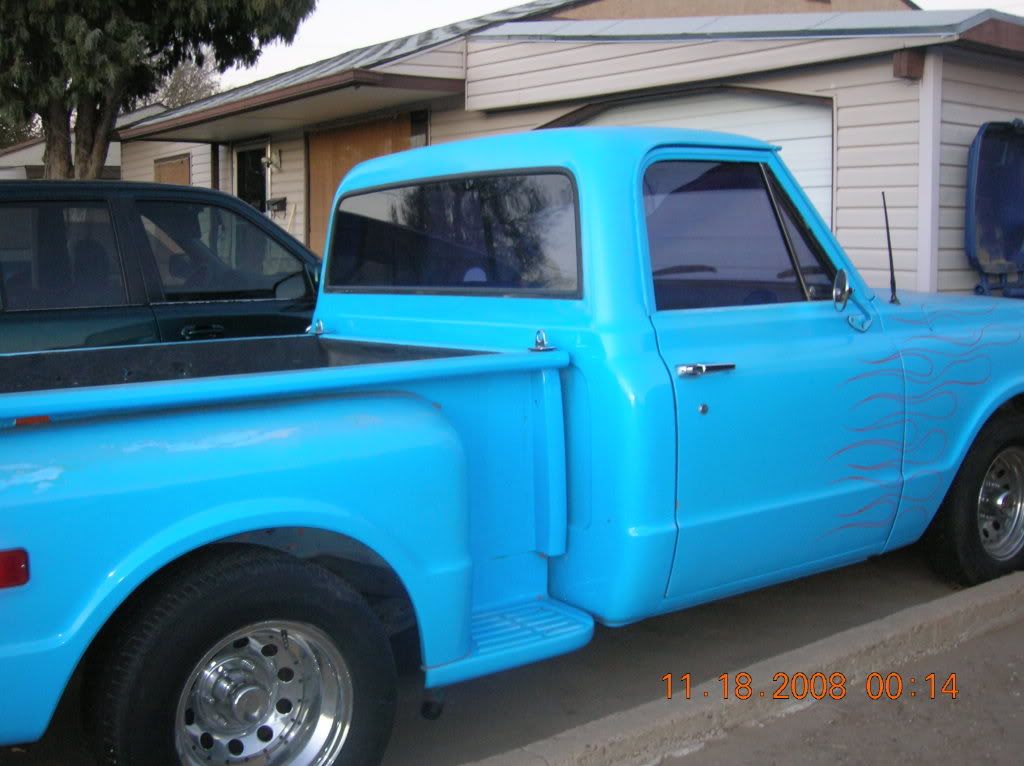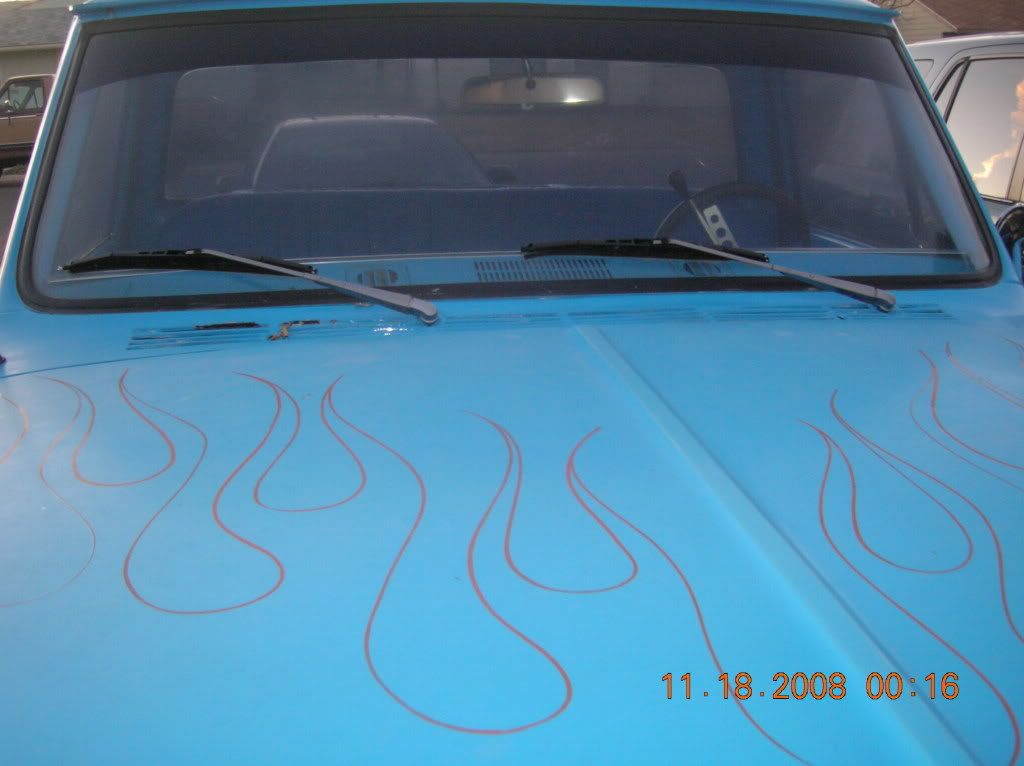 __________________
1970 CHEVY C/10 STEP SIDE, 5.7 350, DROPPED, MANY UPGRADES TO COME
2005 Chevy silverado, 5.3 z71, ext cab,
1986 CHEVY CORVETTE, RED T-TOP 5.7L
2010 Harley Davidson Iron 883, to many upgrades to list