1/2 ton rolling chassis with 216, 4 spd, front and rear axles, 3 16" wheels and 1 15" wheel, running board mounts. unknown condition of drivetrain, was not running. core support and radiator are NOT included with this sale.
picture of the truck. ONLY THE ROLLING CHASSIS is for sale, the rest is my project.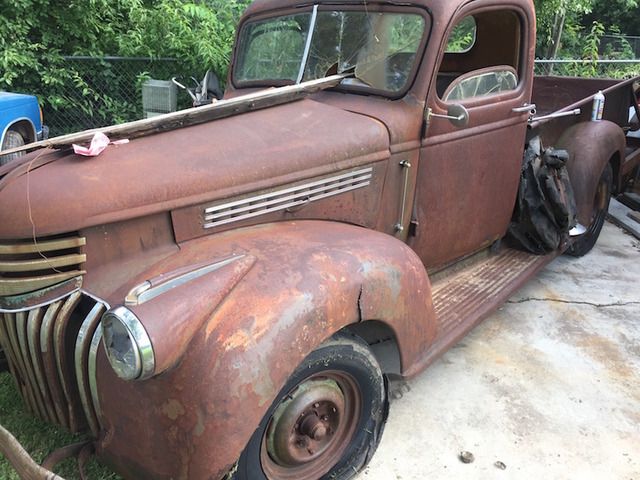 __________________
the mass of men live lives of quiet desperation
New Project!
BICKLE
if there is a problem, I can have it.