Because of the large clear back glass of our trucks, I was getting blinded by the vehicles behind me. So I added a auto dimming mirror to my truck.. and I loved it! so much so that I decided to become a distributor for them, and share this modern accessory with the rest of you. They are easy to install. If you can install a car stereo you can install a auto-dimming mirror. All the mirrors attache with the old standard wedge style windshield mount. The wire harness is fairly straight forward. You can Hide the wire harness in trim pieces, above headliners and even into the windshield weatherstripping for a nice clean custom look.
All my mirrors Are New! NOT from Salvage yards or wreck vehicles . They all come with a 30 day money back guarantee! Instructions, new windshield mirror button, Temp probe (when applicable), and a adjustable drop down wire cover for a professional installation.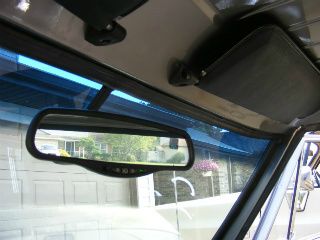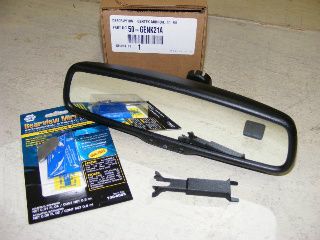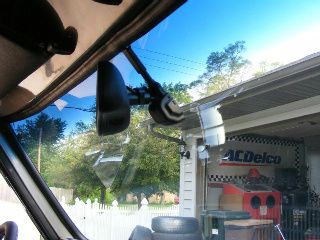 I have several Different style of mirrors to choose from. Some mirrors come with Compass, temperature, or HomeLink® . I even have Rear Backup Camera display mirrors.
Standard- auto dimming mirror $70
Auto dimming W/ compass $129
Auto dimming W/ compass & Temp $179
Auto dimming W/ Homelink $169
Auto dimming W/ Homelink, & compass $249
Auto dimming W/ compass, Temp & Homelink $279
Auto dimming W/ 3.3" Rear camera display $376

HomeLink®is Wireless Garage door opener System that learns the codes for up to three remote control devices. No more fumbling to find the remote control. No more crowded visors with multiple remotes for garage door openers, Now all these devices can be operated with dedicated buttons integrated into a auto-dimming rearview mirror.
Payment: Paypal or money order.
shipping: $11.35 flat rate (free shipping till the end of March!!!)
To order: Simply pm me with your Paypal address, quantity, and I"ll send you invoice with a total.
__________________